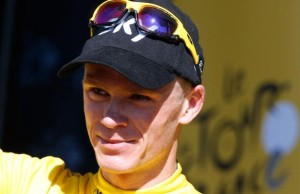 The hundredth edition of Tour de France was completed in Paris.
And this is the British Christopher Froome who won his first Grand Loop Sunday …
He has been impressive in the mountains, excellent in against the clock. He relegated the second to the general, the Colombian Nairo Quintana, more than five minutes.
Tributes were unanimous that evening: "On what he has shown this year, Froome is above the batch, says the two-time winner of the Tour Bernard Thevenet. We have not really seen riders capable to compete with him except perhaps Quintana. "" He showed great control throughout the race, agrees Stephen Roche winner of the Tour in 1987. He has managed a lot of pressure. "
The British is 28 years old.
One question remains: Did the Tour de France get rid of all the doping problems?