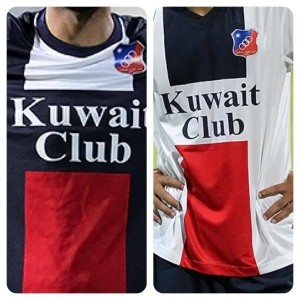 This would be obvious if it was a Qatari club. Seeing that the investors of the club of the French capital are coming from this Gulf state. But a team from another state in the same part of the continent sports PSG jerseys. This is the Kuwait Club, current leader of the local league and where evolves the Tunisian Issam Jemaa.
This resemblance is even more troubling when the two clubs do not have the same equipment. Lotto for Kuwait Club and Nike for the Parisian club. The question is to know who was the first to take out the model. psgjersey
It is "the Prince" (referring to the character of the Puppets on the channel Canal +) who will not be happy!