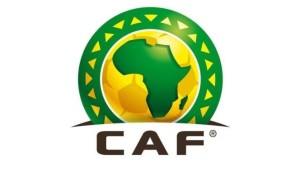 We know 12 of the 16 qualified for the 2014 World Cup. This weekend, seven new countries were determined at the end of the second leg matches. At the same time, other teams that were still in the first leg took options. Like Cameroon winner 1-0 against Gabon. The second leg match in one week to determine the qualified. At the same time, Congo came over DR Congo 1-0.
In the register of the qualified, Burundi defeated Sudan in penalty shootouts. Burkina Faso also got out of the Nigerian trap to ensure a ticket to South Africa. The same thing for Nigeria which though defeated 2-0 in Abidjan qualified due to its wide win during the first leg match.
Uganda and Ethiopia will be in the country of Nelson Mandela in January.
For the first leg matches played this weekend, Zimbabwe and Mozambique have left no chance respectively to Mauritius and Namibia. Botswana was also defeated by Zambia.
The 12 qualified: South Africa (hosts), Burkina Faso, Burundi, Congo, Ethiopia, Ghana, Libya, Mali, Mauritania, Morocco, Nigeria, Uganda.
Results
Second leg matches
Guinea – Mali 1-0 (2-3)
Ivory Coast – Nigeria 2-0 (3-4)
Niger – Burkina Faso (0-1)
Congo Brazzaville – Congo 1-0 (2-2)
Rwanda – Ethiopia 1-0 penalty shootouts 5-6 (1-1)
Sudan – Burundi 1-1, penalty shootouts 3-4 (2-2)
Uganda – Tanzania 3-1 (4-1)
First leg matches
Cameroon – Gabon 1-0
Mauritius – Zimbabwe 0-3
Mozambique – Namibia 3-0
Botswana – Zambia 1-1