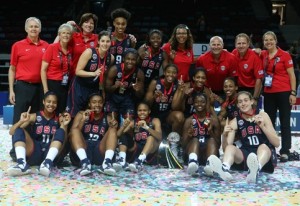 As in Eurobasket, Valerian Ayayi will have to settle for the runner-up title at the World U-19.
The Bleuettes did not take the comparison against the USA in Sunday's final of the World Cup. In her first final of a World Championship U19, France has been upgraded by the U.S. 61-28.
This is the fifth consecutive time that the United States were crowned world champions in this age group.
Mali (15th) and Senegal (16th), African representatives at these championships, occupy the last two positions overall.