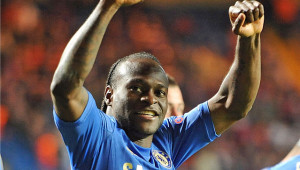 Victor Moses has made a huge performance in the Chelsea win against AC Milan (2-0) yesterday in New York. Very impressed with the performance of the Nigerian striker, Jose Mourinho believes that Moses will be a serious competitor in the offensive sector of the Blues.
"Victor has been great. It another player who works very hard. He has not missed a single minute of training. I think Victor is a very good option for us. In the position of Victor, we have Hazard, De Bruyne, Schürrle. it is a position where a coach can make a change during a meeting and give a new life and new blood to the team. He is a player who makes the team stronger and gives us options. "
Recruited last season, Moses was used 42 times. The Super Eagles was author of 10 goals.