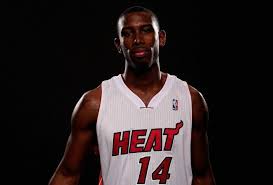 The NBA has just adjudged a sanction against Terrel Harris, for violating the anti-doping laws of the League. The back of the Portland Trail Blazers has been suspended for five games without pay.
This is a bad advert for the former player of Strasbourg (2009), who is not certain to continue the adventure in the franchise in Oregon. Terrel Harris (25 years) has, to his credit, an NBA ring (2011) after his passage among the Miami Heat.
Players of the North American Basketball League are subject to six unannounced inspections per year. They are controlled four times during the season and twice during the offseason.
There appears to be a willingness of authorities to kick off from the circuit cheaters in professional sports, much to the satisfaction of the IOC.