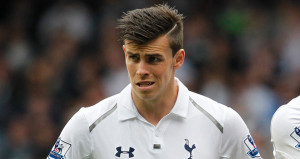 Eager to leave White Hart Lane, Gareth Bale is having problems with his leaders. The Welsh midfielder, priority of Real Madrid threatens not to attend the resumption of workouts on Tuesday. A situation that does not necessarily please the fans of Tottenham.
According to the Daily Star, a telephone call received by Tottenham's training center from an unknown person strongly attests the best player in the Premier League is in danger. An investigation has already been launched by the Metropolitan Police to find out who was behind the anonymous call.
The Spurs have also strengthened the security system around their players. Bale is valued at € 140 million by Tottenham. A sum that is reluctant to pay Real Madrid not to offend Cristiano Ronaldo the record holder for the most expensive transfer in the world (94 million Manchester United to the White House) and whose extension proposal is still ongoing. An untying of the case Bale is expected this week.