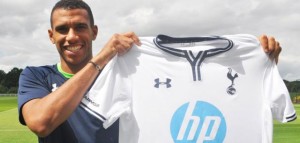 As we had announced for a long time, Etienne Capoue will now evolve in the colors of Tottenham. The London club has formalized the arrival of the Guadeloupean.
The Caribbean midfielder has made the trip from Brussels to get committed to the Spurs in Thursday morning. The tricolor international has signed a five-year contract after fulfilling the traditional medical visit. "We are pleased to announce an agreement with Toulouse for the transfer of Etienne Capoue", can be read on the official website of Tottenham.
Tracked by PSG, AS Monaco and Cardiff since the beginning of the summer transfer window, the now former midfielder of FC Toulouse finally chose the most exciting sporting challenge.