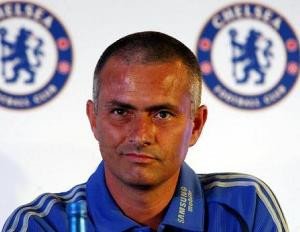 Chelsea is the new interim leader of the English league.
Jose Mourinho's men beat Aston Villa on 2-1 on behalf of the third day! But it was nerve-wracking!
Jose Mourinho has signed its 47th victory Wednesday night at Stamford Bridge against Aston Villa (2-1).
Chelsea opened the scoring with a shot (6th). Aston Villa has reduced the score in the 48th by Benteke. This is the 17th goal of the Belgian striker in the Premier League in 2013. Chelsea regained the lead by the Serbian Ivanovic.
Note that the Senegalese Demba Ba has done a very bad game. He should quickly recover otherwise Jose Mourinho would begin to ask himself a lot of questions about him…
Arsenal also give a lesson to Fenerbahce