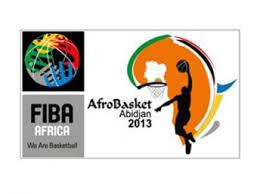 The last qualified for the Top 8 of the 27th edition of the Afrobasket will be known tonight. No surprise was observed yesterday. Ivory Coast host of the competition, Angola and Cameroon have easily got their ticket for the quarterfinals, while Morocco had to fit before getting rid of Algeria.
Like the match Morocco-Algeria of the eve, the Maghreb derby of the day may be equally disputed. Tunisia reigning champion, which was scared against Rwanda for the last group stage match, faces Egypt in search of its first victory in the tournament as curtain-raiser (12.30 p.m).
In the Top 5 of the best artificers of the group stage, Giovan Oniangue determined against Mali will attempt to lead Congo to victory against Cape Verde. The Lions of Senegal struggling with Rwanda will find the solution to the equation of the trio Kenneth Gasana Kami Kabangu and Hamza Ruhezamihigo in the top 5 of the best stats of the group stage.
The D'Tigers of Nigeria, led by Ike Diogu will be on the tartan at 8.p.m for the last poster of these knockouts that oppose them and the Fauves of Central Africa.
Program of the knockout
12.30 p.m: Tunisia-Egypt
3.p.m: Cape Verde -Congo
5.30 p.m: Senegal-Rwanda
8.p.m: Nigeria-Central African Republic.