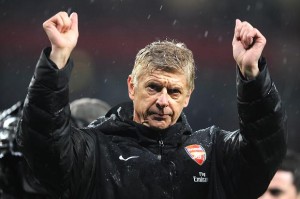 If the Sunday Sun newspaper can be trusted then any football manager who is aspiring to be a new Arsenal manager must look for somewhere else because Arsenal manager Arsene Wenger will soon be given a chance to renew his contract.
The newspaper suggest that Ivan Gazidis and the rest of the Gunners board are hoping to sweeten the deal by making sure Wenger has at least £40m available to him in the January transfer window in order to boost the North Londoners' squad for the business end of the season.
Arsene Wenger is the long serving manager in the English premier league.
The report say chief executive officer, Ivan Gazidis believes that wenger's ability to convince real Madrid player Mesut Ozil to join the gunners
proved why he has to remain the gunners manager.