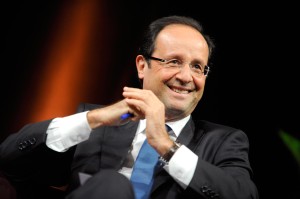 It is through a statement posted on the website of the Elysée that François Hollande welcomed the team of France basketball winner Sunday of Eurobasket 2013.
"I extend my deepest congratulations to the team of France men's basketball, became European champion in Ljubljana, Slovenia. I applaud the collective work and cohesion of our team, thanks to the talent of each player and monitor of all coaching, has left their mark on the Euro 2013 by winning a historic victory for the basketball and French sports, " can be read in the statement.
The President of the Republic of France will receive the European champions tonight at the Elysee Palace from 19 am, French time.