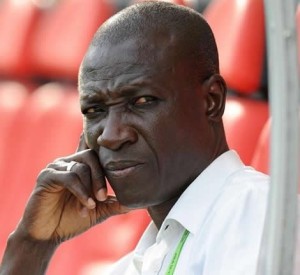 Ghana legend Ibrahim Sunday who won the CAF Player of the Year award in 1975  is shocked by the absence of Ghanaian players from the shortlist for this year's BBC African Footballer of the Year award and is questioning the criteria used in making the shortlist in which he believes some of his compatriots deserve their places.
"I don't know the criteria they used to select the players," he told Radio Gold.
"Maybe they have not been following the Ghanaian players.
"If you look at the way players like Kevin-Prince Boateng, Sulley Muntari and Andre Ayew have been doing at their clubs, this is very surprising."
Andre Ayew was the last Ghanaian player to win the BBC African Footballer of the Year award.