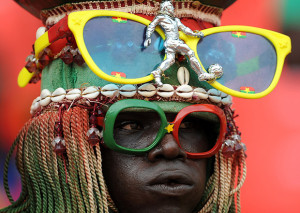 The second day of group matches of the 2014 Africa Nations Cup started yesterday with the group A. South Africa and Mali were have drawn 1-1 while Nigeria achieved a beautiful performance against Mozambique 4-2. Time ripes in Group B this Thursday with a poster between Burkina Faso and Morocco.
A game that is already of paramount importance especially for the Stallions defeated in the opening by Uganda 2-1. Men of Brama Traoré have to react to the risk of taking the road back to Ouagadougou. Against the Cranes, the Burkinabe lacked aggressiveness according to their coach.
Uganda to get to the quarters!
A character that they will finally have to show against Morocco. Atlas Lions were also disappointing against Zimbabwe despite their armada of players from Raja Casablanca.
The other group match opposes Uganda to Zimbabwe. The opportunity may be for Cranes to validate their ticket to the quarterfinals.
Program
Uganda – Zimbabwe, 15h
Burkina Faso – Morocco, 18h