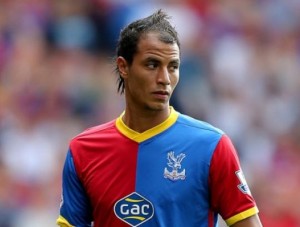 Having passed through Arsenal after his departure from Bordeaux in June 2010, Marouane Chamakh has not had success with the Gunners during the time spent at the Emirates Stadium. Deciding to join Crystal Palace, the Moroccan made quite a good choice, since the change of club allowed him to find playing time and confidence: 22 appearances, including 19 tenure. This is almost twice as much as the last two seasons combined.
Last year, Chamakh had played just three games with West Ham where he was loaned while he had played 11 matches (with a single goal) with Arsenal during the previous season.
Before facing his former teammates Sunday in the Premier League confrontation, Chamakh does not seem vindictive. Instead, he is delighted to see the Emirates.
"I am very happy to return. I have very fond memories of Arsenal," said the Moroccan international.