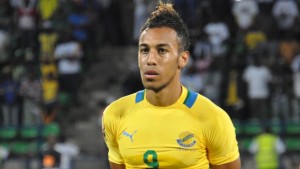 Blow to Pierre-Emerick Aubameyang. Awaited in the starting lineup of Borussia Dortmund on Saturday for the match against Hannover, the Gabonese attacker does not ultimately appear in the match.
According to the club of the Ruhr, the former Saint-Etienne player was injured in the leg during the knockouts second leg of the Champions League against Zenit St. Petersburg in mid-week (1-2). Dortmund announced the news on their twitter account.
No release on the severity of his injury is made yet!