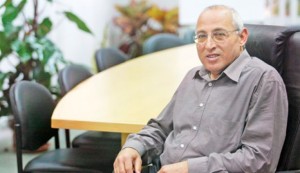 In Israel, a mayor referred to as "negro" the black basketball players playing in local teams. For him, these "niggers" have no place in Israel. It is the site Ynet news that reports the words of Motti Sasson, Mayor of Holon, a suburb of Tel Aviv.
Invited to a conference on sport at an Israeli university, the mayor has shown a disconcerting impertinence. "I want to see Israeli players," said Sasson . He added: "I do not want to see foreigners. I want to see Israeli players." This is just a detail. Mayor caused controversy when he declared: "If you want to see Negroes, you have the NBA for that," referring to the National Basketball Association, Major League of North American basketball.
Racist statements or slip of the tongue? In comments on the website Ynet news on those statements, the mayor apologized, saying it was a mistake in the choice of words. "The choice of the word 'negro' is inappropriate and I apologize. I wanted, of course, to say foreign players," said Motti Sasson.
Sufficient to exonerate him? In all cases, the reactions are multiplying on the canvas to condemn these statements deemed racist held by an authority whose country is yet another victim of the same phenomenon (anti-Semitism).
And if it was a quenelle?
We remember the quenelle of Nicolas Anelka which had provoked strong reactions. The "negro " French player had to undergo a series of sanctions to the extent of finally slaming the door of West Bromvich Albion. For just a quenelle? One might ask! But yes, just for a quenelle, but that makes perfect sense. Because this gesture is considered anti-Semitic. And whoever is guilty will immediately have the whole world at the back.
And when will there be the same reactions to racist attitudes of which black players are almost daily victims in Europe?