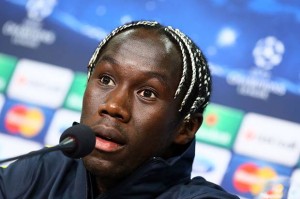 The slap inflicted by Chelsea to Arsenal (6-0) at the Stamford Bridge seems to have highly inspired Bacary Sagna. The right defender of the Gunners believes he has found the secret to overcoming Mourinho's men.
A secret, if there is one, he delivers the PSG players before the game in the quarter-finals of the Champions League on Wednesday at the Parc des Princes.
"They project forward so quickly that you should not move out too much, do not play too high either. Hazard is the key, but you also need to monitor Ramires racing, the gambling of Oscar without the ball. Paris should not fall into a false pace, but to put intensity and percussion. Chelsea players will be very happy to let the ball to PSG and counter," he said.
Sufficient to defeat the men of The Special One?