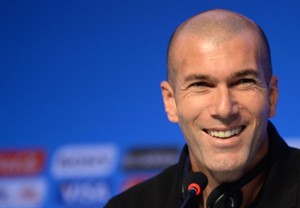 This is the French football info of the day! Zinédine Zidane, would coach the France soccer team!
An explosive book released today, 98 World Champions, secrets and power, reveal it.
But the president of the Federation, Christmas Graët preferred to name in 2012 Didier Deschamps instead of Zinédine Zidane.
It reads: "Zinedine Zidane would have liked to lead the Blues, released the President of the FFF. It's clear he wanted! I met him at his request. It was not the moment he first needed to lead a team."
Zinédine Zidane has passed and obtained his coaching degrees. And he became the assistant of Carlo Ancelotti at Real Madrid since last summer.
Will Zidane be the successor to Deschamps?
Time will tell!