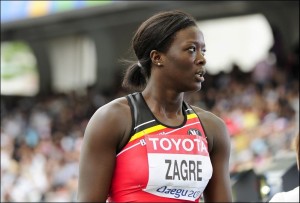 Anne Zagré who carries the colors of Belgium qualified for the European Championships to be held in Zurich this summer from August 12 to 17.
This daughter of Burkinabe origin ran the 100m hurdles in 13.04 at a meeting in Tallahassee (Florida) United States where the sprinter continued her studies, which enables her to already meet the minimum for the Euro in Zürich.
The 24-year-old athlete will therefore join the Senegalese-born Belgian Nafissatou Thiam.