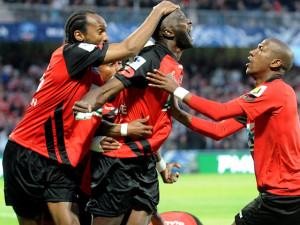 What a disappointment for Monaco! While the league title in Ligue 1 is now inaccessible, Monaco will not either hang their first trophy of the Rybolovlev era. Monaco was defeated Tuesday in the semifinals of the Coupe de France by Guingamp.
The Breton club can say thank you to their hero Yatabaré Mustapha, who scored twice. Malian first opens up the scoring in the 7th minute. Very inconstant, Monaco manages to revive the suspense by equalizing just before the break. Despite many opportunities to both sides, the score remains unchanged and they were due to the extensions.
This is the moment chosen by Guingamp to drive the nail. Fatih Atik scored a second goal before Yatabaré puts in the 117th. Final score 3-1.
Guingamp will face Rennes in the final.