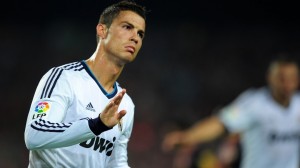 He was announced almost unavailable for the first leg of the semi-final of the Champions League against Bayern Munich. But he might surprise his world Wednesday.
Cristiano Ronaldo could be part of the group of Carlo Ancelotti. The information leaked on his personal social network, Viva Ronaldo. "He's back. Cristiano Ronaldo will be on the list against Bayern," he said.
CR7 multiplies workouts for a few days, proof of his unfailing motivation. He refused a day off granted by Carlo Ancelotti for two training sessions at 5am on the Easter Sunday.
The prospect of qualifying his club for the final of the Champions League to be held in Lisbon is perhaps not strange.