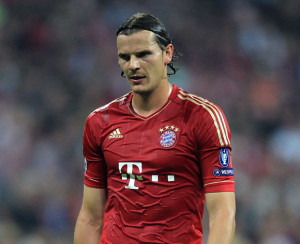 Out of contract with Bayern Munich, Daniel van Buyten announced Tuesday he was leaving the Bavarian club.
"We discussed with the club and we going to stop. But I am welcome to another possible role. Discussions on this topic have not been completed," said the Belgian defender of 36 years.
Van Buyten will put an end to his international career after the World Cup. But he could still play a season at a club in his country, Belgium before hanging up completely.
The defender arrived in Bayern in 2006 and had also played for Olympique de Marseille.