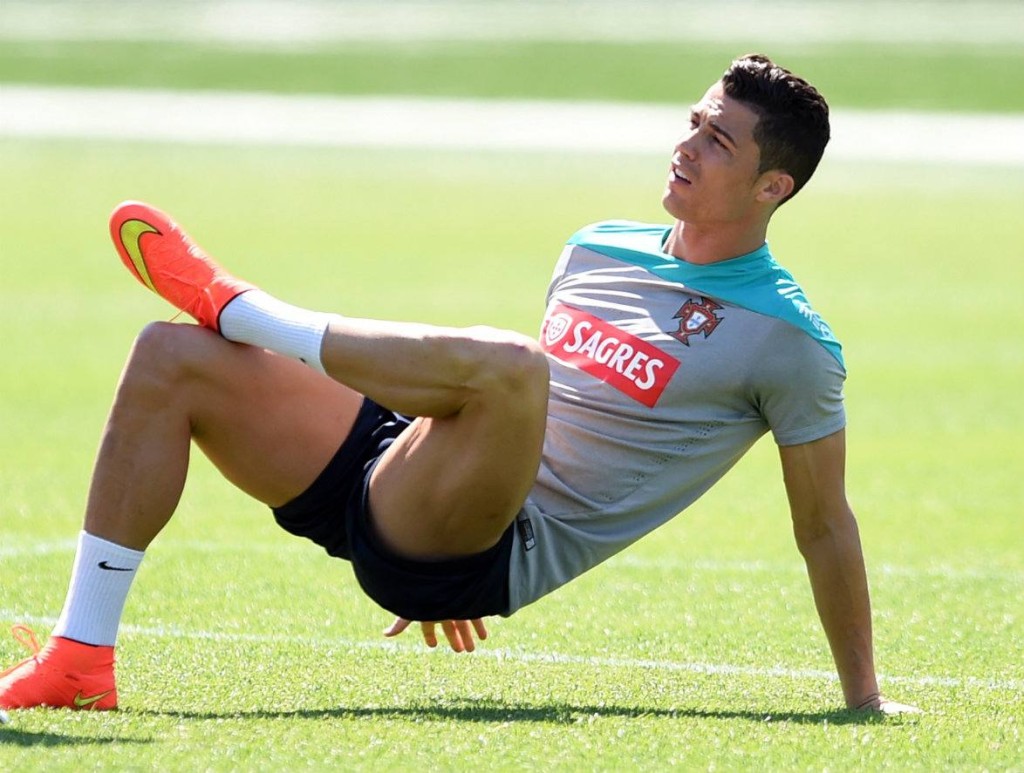 Cristiano Ronaldo will play well the World Cup and in great shape. The news fell last night and the star of the Portuguese team was even able to participate in the last friendly match of his team against Ireland (5-1). A meeting he started before giving way in the 66th minute.
Although he did not score, Ronaldo seems to be regaining his skills at the right time. He multiplied races and calls to judge the state of his thigh and his knee which sidelined him during the first two warm-up games of the Selecao against Greece (0-0) and Mexico (1-0). This is probably not good news for Ghanaian sorcerer Nana Kwakwu Bonsam who declared being author of Ronaldo's thigh and knee pains.
Cristiano Ronaldo enjoys his return in great shape. A day earlier in training, the Ballon d'Or in 2013 sketched a few steps of Samba to the hilarious gaze of his teammates. What could be more normal when you're in the land of Samba.
[youtube]https://www.youtube.com/watch?v=wqnT-6DEZVQ[/youtube]
In the match against Ireland, Ronaldo was excellent. Without scoring, the Spaniard showed he was ready to start the World Cup. He proved dangerous on several occasions, including a free kick from 30 m repulsed by the Irish goal.
Portugal will face Germany in their first match before challenging the United States and finally Ghana.
[youtube]https://www.youtube.com/watch?v=w42Mf_PwUZE[/youtube]