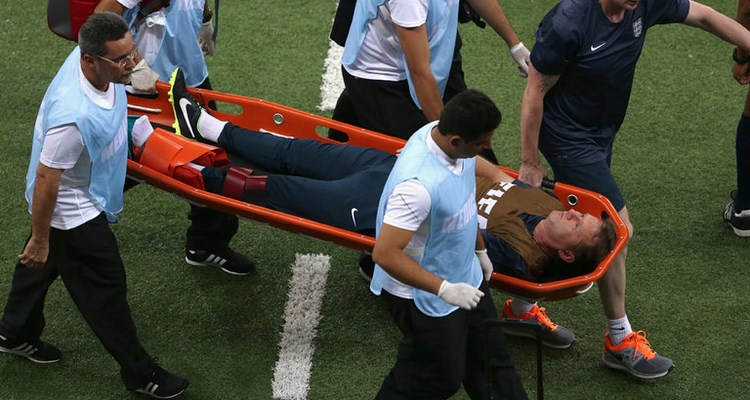 Unusual scene during Saturday's match England-Italy. One of the physiotherapists of the Three Lions team, Gary Lewin has been evacuated on a stretcher. Total confusion. Later, we learn that the doctor damaged an ankle in celebrating the equalizing goal of Daniel Sturridge.
When the Liverpool striker has scored, Lewin jumped for joy. Unfortunately for him, he slips on a bottle of water and falls on the ground. Has been quickly taken care of by the other team doctors before being taken to the locker room.
At the end, England lost the match 1-2 after the goal of Mario Balotelli in the second half. An achievement that Gary Lewin has not had the opportunity to experience live.
He should be off for two weeks. Hoping that his team goes as far as possible in the tournament.
[youtube]https://www.youtube.com/watch?v=XS7RZfbF7Wg[/youtube]