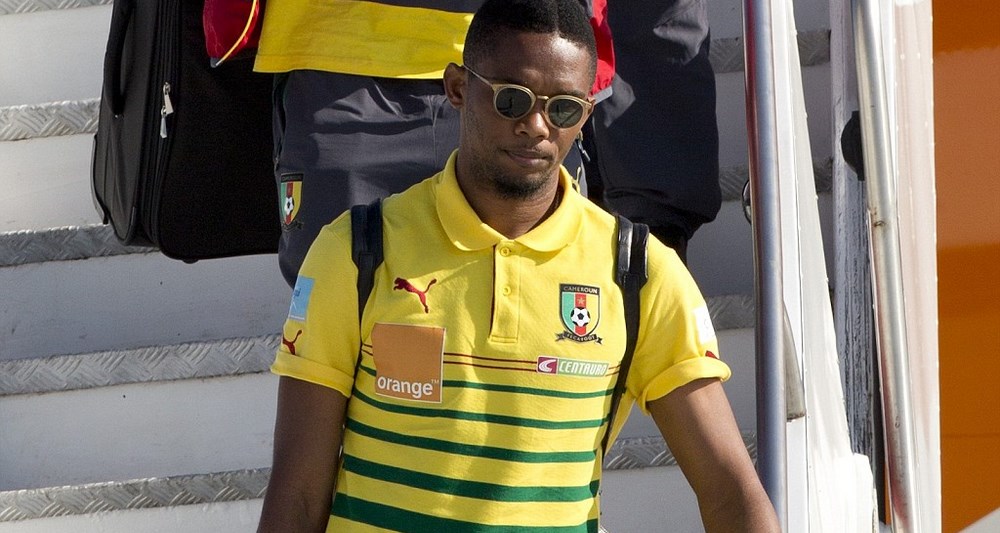 Africa Top Sports informed you yesterday about the injury of Cameroon's captain at World Cup in Brazil. Samuel Eto'o is not at his best and could say goodbye to the World Cup after only one match. The Indomitable Lions striker suffers knee injury and is on the side since the 0-1 defeat to Mexico in their opening game at World Cup 2014. The Chelsea star has confirmed the news on his official social networks yesterday evening.
"Doctors confirmed! I probably will not take part in the match against Croatia scheduled for Wednesday, June 18 at the Arena Amazonia in Manaus. I am sorry! A knee injury causes me much concern. But do not worry too much about it. I trust ALL our Lions. We will make a powerful match. I pray for it! Let's be hopeful … We're still together. Go the Indomitable Lions!" wrote Samuel Eto'o.
This knee injury has been picked at the end of the season with Chelsea. Embarrassed, Eto'o had to consult doctors in Barcelona before starting the preparation of the World with his teammates. Obviously, the pain has not gone away.
Volker Finke, the coach of Cameroon will have to manage the game against Croatia without his captain. Hoping to see him against Brazil.