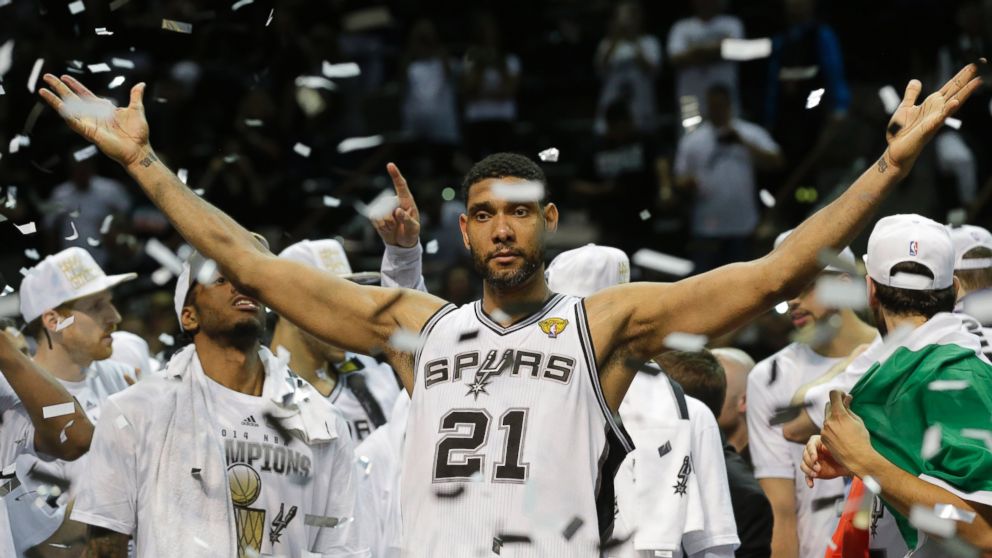 The San Antonio Spurs, NBA champions in 2014, will parade in the city on Wednesday with their fifth Larry O'Brien Trophy. Best franchise in North American championship of basketball this season, the Spurs will perceive a bonus of $4.1 million.
This amount will be shared among all members of the workforce such as the players, technical and medical staffs. Everyone should thus perceive 165,000 dollars.
While this amount is not that great for players who gather up millions per month, it will come as a tributary grow to their award. The NBA released this season $ 14 million during the playoffs.
Two factors are taken into account in the distribution of the bonus: the ranking during the regular season and the number of rounds spent in the finals. Eighth in the Eastern Conference and eliminated in the first round of playoffs, the Atlanta Hawks will receive the lowest bonus this season. Heat players, beaten in the final, can take comfort in sharing $ 2.8 million.
See details of the dispatching of this sum with USA Basketball.