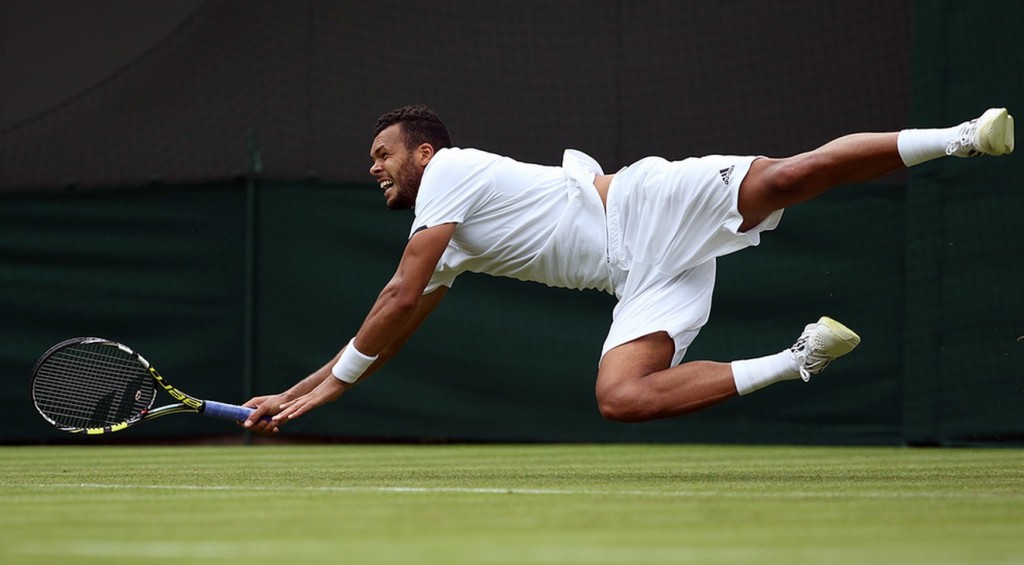 Jo-Wilfried Tsonga eventually put an end to the meeting between him and Jürgen Melzer. For his first fortnight at Wimbledon, the French spent two days on the court # 1 to get rid of the Austrian in 5 sets. After reversing the course of the meeting, Jo-Wilfried Tsonga has been hampered by rain at the time of concluding Monday when he led 6/1, 3/6, 3/6, 6/2, 5 / 4.
So back on the court Tuesday, seeded No. 14 ended the match a few minutes for a 3-2 or 6/1, 3/6, 3/6, 6/2, 6 / 4 all in 3 hours 01 minutes.
This is a fairly complicated qualification for Manceau who could however see just the good side of his performance especially to have been able to rebel when he was in trouble after three sets. In the next round, Jo-Wilfried Tsonga will probably face American Sam Querrey, who was also in action for the win of the match against his compatriot Bradley Klahn before rain interrupts. Seven posters so far were interrupted by rain yesterday.
Also note the easy qualification of Stanislas Wawrinka. The Swiss, who had been hospitalized five days before the beginning of the Wimbledon disposed of Portuguese Joao Sousa in straight sets 6/3, 6/4, 6/3. More express was Novak Djokovic, who seems to have had his wrist pain healed. The Serb, seeded No. 1, left only 5 games to Kazakh Andrey Golubev beaten 6/0, 6/1, 6/4.