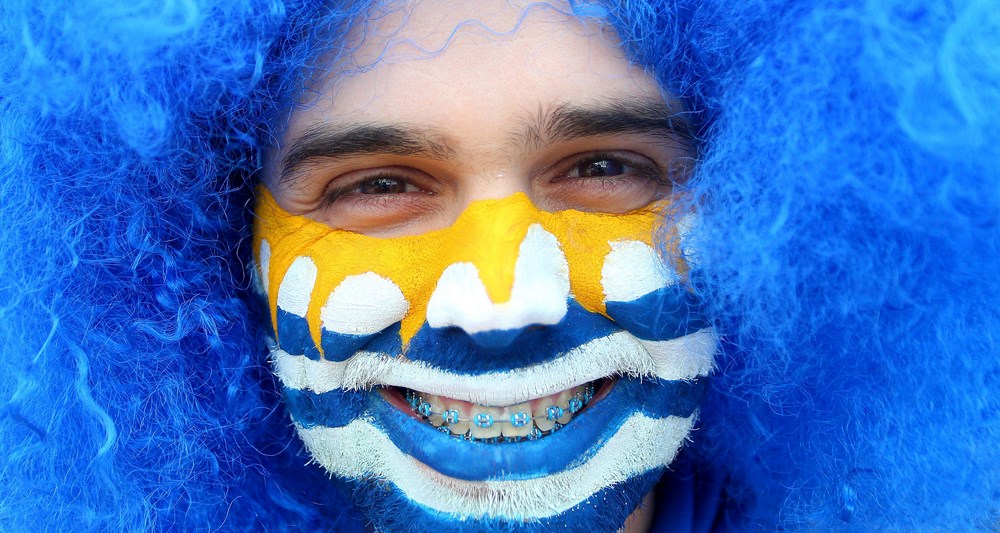 Wilmar Valdez, president of the Uruguayan Football Association has announced that he will appeal the sanction of four months without football against Luis Suarez. The Celeste striker was suspended Thursday following his bite on Italy's Giorgio Chiellini. His country does not want to decrease arm on the matter.
World Cup is over for Suarez, the best player in his team. Earlier, Uruguay had also threatened according to the information to withdraw from the competition after the penalty. Qualified for the knockout stages, they must confront Colombia at the Maracana. Since the outbreak of the case, the Celeste was behind the striker.
Teammate Lugano: "The British media persecute Suarez, everyone knows. Newspapers will earn a lot money on it. Otherwise, you would not be here. The game yesterday (Tuesday), it was Uruguay and Italy the following is against Colombia. I do not see why British newspapers talk about Suarez. (…) It was an isolated action, physical contact, an exchange between two rivals of high level. There was no danger and they go all out to dramatize it. But Luis provides them great market, repeated Lugano. If it were me who had done this, nothing would have happened".
The country's president José Mujica has done the same: "I have seen him bite no one , but they exchange very strong kicks and blows."