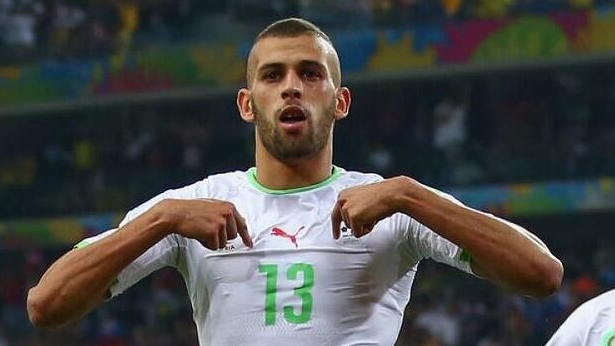 After the good performance of the Fennec Islam Slimani in World Cup 2014, the Algerian striker makes several clubs especially in England dream.
Indeed, the current player of Sporting Portugal would be in the viewfinder of several Premier League sides including Everton, Newcastle and West Ham. But it is Crystal Palace which takes the offensive now to avoid overbidding.
According to the Daily Express, the leaders of the club decided to put the sum of £ 10M for the striker. However, Sporting said it would begin to discuss a transfer only from € 12 million in the Portuguese sports daily O Jogo.
The newspaper also reports that Marseille and especially Trabzonspor (which also wants Djabou) are in the running. "Coach Vahid" is not foreign to this Turkish appetite targeting Algerian players. Islam Slimani author of a bright season in Portugal confirmed his talent with a good performance with the national team in Brazil.