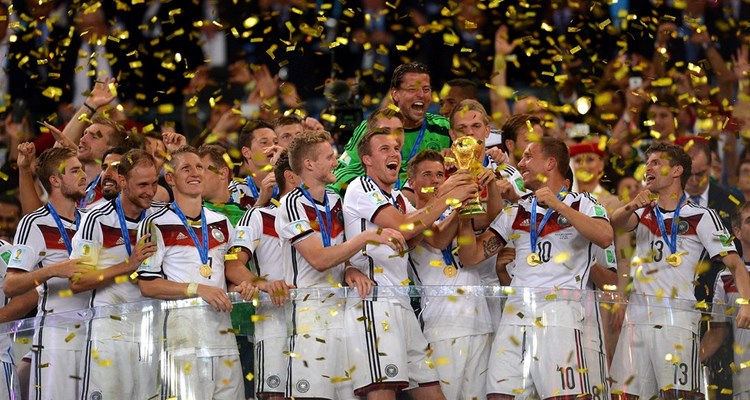 Mannschaft is back. They were hundreds of thousands on Tuesday to welcome the victorious team of the 20th edition of the World cup. The Germans took the whole capital Berlin to thank the heroes of Maracana. Mannschaft by dominating Argentina 1-0 on Sunday won their 4th title of champion of the world.
Arrived at 8 am GMT at Berlin, the Germans directly got on a bus to join Pariser Platz, around the Brandenburg Gate. They used afterward a double-decker bus specially got ready for the occasion.
With selfies and with photos, the players shared on the social networks this unique moment.