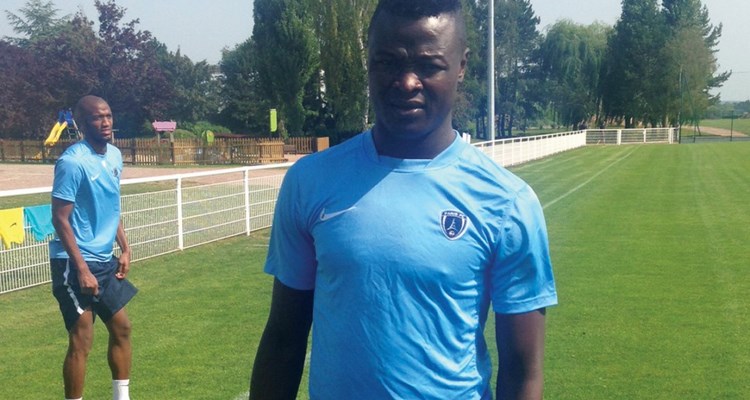 Two days having helped the Squirrels to dominate Malawi (1-0) in first leg match of the last preliminary tour of the CAN on 2015, Mouri Ogunbiyi made a commitment on Tuesday with Paris FC, National club in France. The Beninese striker drops a division because he evolved in Nîmes in Ligue 2.
Ogunbiyi thus leaves Crocodiles after spending 3 years in Costières. It is the second recruit officialized by Paris FC within 5 days after the loan of Ndouassel. The Chadian international striker arrived with buying option from the African Club. He will wear n°27.
Paris FC will meet the CA Bastia during the first day of National championship on Friday, August 8th.