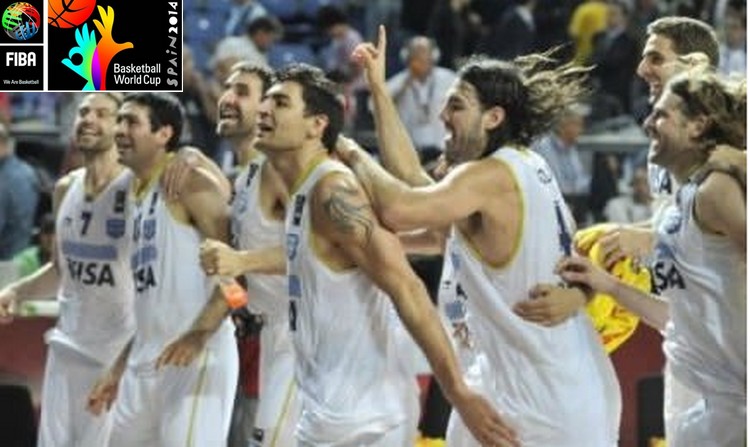 A few days for the starting up of basketball Spain 2014 World cup FIBA (August 30th -September 14th), the selectors began to reveal their shortlist. In the bat-fowling of France, Argentina published also its internationalist (players) group.
Manu Ginobili (San Antonio Spurs) and Carlos Delfinou (Milwaukee Bucks) are not included, Argentina, the next group opponent of Senegal, has its twelve players for the Basketball World cup FIBA. Luis Scola, the Pacers midfielder of Indiana, is the only player of the NBA on this list.
Argentina started its match with Puerto Rico. Luis Scola and his team-mates will grapple with Senegal on September 3rd.
12 players of Argentina chosen for the World cup FIBA Spain 2014 are:
Back: Facundo Campazzo (Peñarol), Nicolas Laprovittola (Flamengo), Selem Safar (Boca Juniors) and Pablo Prigioni (Knicks).
Wingers: Marcos Mata (Franca), André Nocioni (Laboral Kutxa) and Walter Herrmann (Atenas).
Midfielders: Luis Scola (Pacers), Matías Bortolín, Leo Gutiérrez (Peñarol), Tayavek Gallizzi (Quilmes) and Marcos Delía (Atlético Obras).