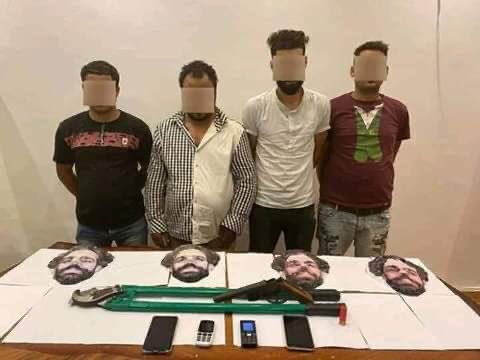 Informations of Marsawi revealed today that four thieves have been arrested for a series of shoplifting and burglaries, after they have used Mohamed Salah's masks to commit crimes in the country .
Four young people with bad intetions have been arrested this thursday, revealed the source without giing futher informations on the kind of crimes these robbers did .
Their operating mode , continues the same source, is to commit crimes with Salah's masks to do bad to people .