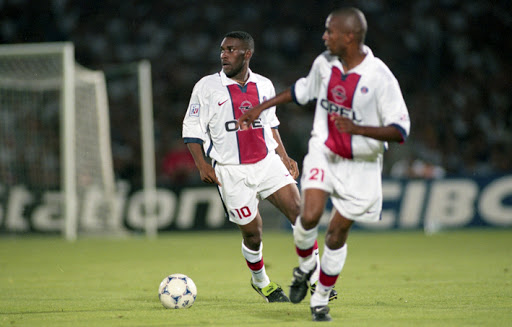 Among his fifteen goals for Paris Saint-Germain , the one he scored against Bordeaux in 1998 would probably be the best .
Jay- Jay Okocha arrived in PSG in 1998 and made his debuts for the francilian club against Bordeaux on August 8 , 1998 . Former Nigerian midfielder took the place of Jerome Leroy at the 75th minute , as ordered by Alain Giresse , then coach of PSG .
And in not more than two minutes , Augustine Okocha scored one of the best goals of his carreer in front of 38 893 spectators , at age 25 .
The 'magician' reveals the secret of that goal for PSG official site this tuesday . And things went very quickly in his mind that day .
"Everybody was wating to see what I've come to bring . I was really eager to impress and also to settle down in my new home . I had in mind to dribble and pass the ball to my teammate in front of me .
But after this, I lifted my head up and I saw a lot of space . And I knew that I can shoot and I tried to shoot and everything went according to plan" he said .
Even though PSG lost 3-1 that day, Okocha fantastic goal still be in memories .