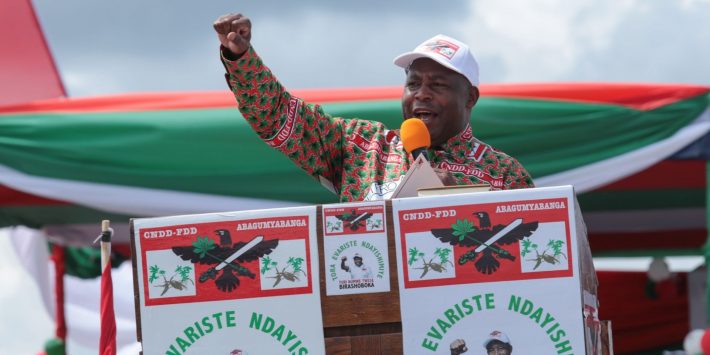 In Burundi, one sportsman replaces another. Evariste Ndayishimiye is the new President of the Republic. He was elected a few days ago in the 1st round of presidential election in the country.
But before, Ndayishimiye is a sportsman known in the country. He notably chaired the Olymoic Committee from 2009 to 2017. At the end of his mandate, he was made honorary president of the BNOC.
In addition, her merit is often praised by her replacement Lydia Nsekera in the process of Burundi's participation in the Olympic Games.
Evariste Ndayishimiye replaces the head of state, Pierre Nkurunziza. the latter is also renowned for his love of football. He owns the club of Halleluyah FC and does not hesitate to participate in the championship games.
Can this explain why the country did not stop football activities during the Coronavirus crisis?