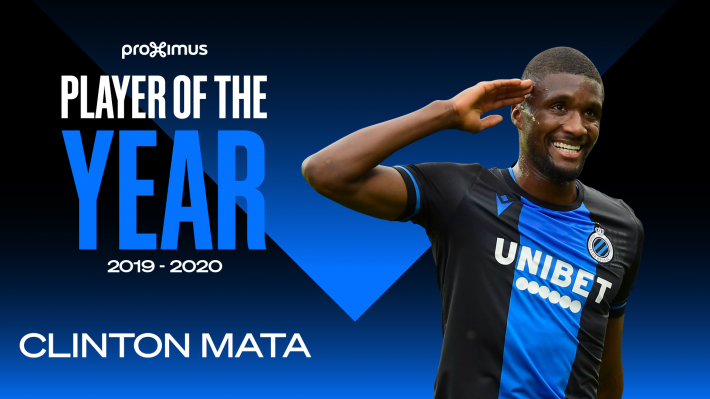 At the end of season in Belgium, the best actors are awarded. Clinton Mata is named Player of the season at Club Brugge, declared champion.

The Angolan defender ahead of Simon Mignolet (27.36%) and Hans Vanaken (15.6%), who won the trophy last year. Charles De Ketelaere (5.09%) and Ruud Vormer (4.96%) complete the top 5.

Mata has been performng at Brugge since the summer 2018. He arrived from Charleroi.

Club de Brugge won its 16th title as Belgian Champion after the Pro League General Assembly validated the final stop of the championship after 29 days due to the coronavirus pandemic.