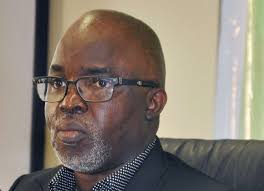 Speculations have been spreading about the current president of the Nigerian Football Federation (NFF). Amaju Pinnick would be seeking another term in office after the expiration of his term in 2022. The NFF chairman has denied the idea.
Speaking via zoom conference, Pinnick said it clear that he will not stay a day beyond the expiration of his tenure.
"You can quote me anywhere, I am not seeking to recontest again after 2022. There is nothing to contest for again having spent two terms in office. The idea is to give another people the chance to contribute their own quota towards the development of football in the country," said the football administrator.
Pinnick added, "It is amazing the way people are speculating about the issue and I am repeating it now in clear terms that I am done with NFF presidency. We have more people that can take it up from where we stop but for me, it's no going back on my decision. I am not seeking third term as NFF presidency," he said.
Speaking further, the NFF presidency hinted that there is the possibility of allowing the Super Eagles coach, Gernot Rhor continue with his job even if he fails to win AFCON as been mandated by the federation.
According to him, "We may not ask him to leave even if he fails to win AFCON but if we see great improvements from the team. What concerns us is to have a formidable national team squad that each Nigerians will be proud of now and in the nearest future," he concluded.