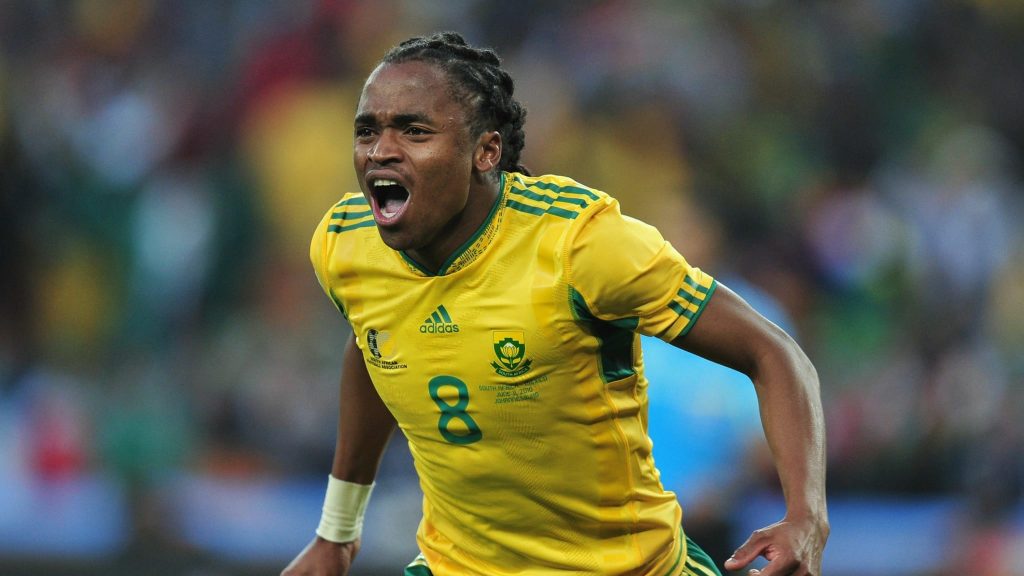 Siphiwe Thsabalala has had the priviledge to be the first scorer of 2010 FIFA World Cup. As South Africa became the first African nation to have welcome the worlwide competition.
On June 11, 2010, the 'Bafana Bafana' played the opening game of the tournament later on won by Spain. And it was against Mexico of Carlos Vela and Giovani Dos Santos. After a first half without goal, Thsabalala shew the way to the Mexicans through a wonderful left strike at 55th minute.
However, Raphael Marquez equalised at minute 79 and the game ended 1-1.
Ten years after that event, Siphiwe Thsabalala describes how the atmosphere was while talking to RFI's South Africa based journalist Noé Hochet-Bodin.
"It was an incredible atmosphere that day, he says. It's always been part of our culture to have party moods and vuvuzelas. So I wasn't surprised when the stadium started to boil after my goal" revealed former Kaizer Chiefs left winger.
South Africa has come off the tournament after having lost heavily the second game 0-3 against Uruguay. Even though they won the last game with a 2-0 scoreline, it was insuffiscient to continue the competition with only 4 points.