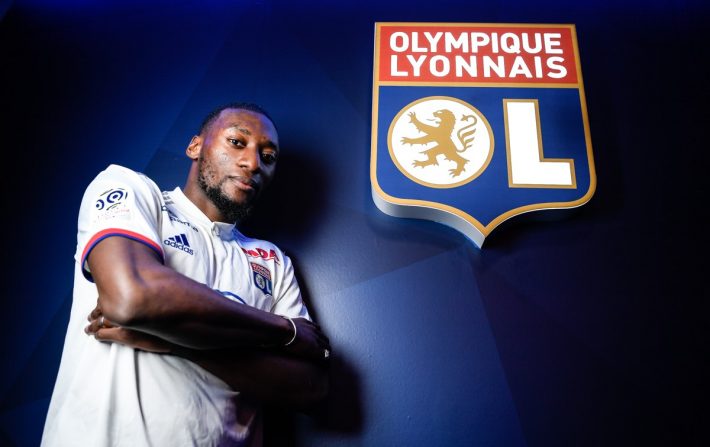 First loaned with a purchase option by Villarreal, Karl Toko-Ekambi, hampered during the season by the health crisis, made a final commitment to Olympique Lyonnais. By taking his first steps with a goal in his debut against Toulouse Football Club, the 27-year-old forward has revealed himself as an important player in the future of the club. Convincing with the leaders of Lyon, he officially signed up on June 2, 2020 for four seasons with the Rhone club.
"I don't see my return to France at all as a failure"
"I came to the winter transfer window to help the club recover after the two big injuries from Jeff Reine-Adelaide and Memphis. I came on loan and I am now an OL player for the next four years, it is a pride. It's one of the biggest clubs in France and I feed on this ambient professionalism which will serve me all my life ", said Karl Toko-Ekambi, convinced of having evolved during his adventure in Villareal.
"I have no regrets about my experience in Spain. These are the vagaries of a footballing career, I do not see my return to France at all as a failure. The Spanish championship surprised me, it was a very technical championship and it was the consistency of La Liga that shocked me the most. Each team plays for the win and there is almost never a little game. Training is systematically centered on the ball, it's a world apart. We rarely adapt to the opponent. Each team, from the top of the table to the relegation zone, will play with their philosophy until the end, no matter who the opponent is, "he said lucidly.
Finally, the Lyonnais forward presented himself as an eternal passionate about football, which allows him to constantly keep his feet on the ground. "I have loved football since childhood. Since I did not go through a training center, it was an even bigger dream for me because I was less likely to get there than others. Since I signed professional, I can't go completely to the other side, I always watch the matches with my eyes to support and especially passionate. I can absolutely watch everything, even the lower divisions, "he said. A purist who managed to convince Rudi Garcia to keep it.