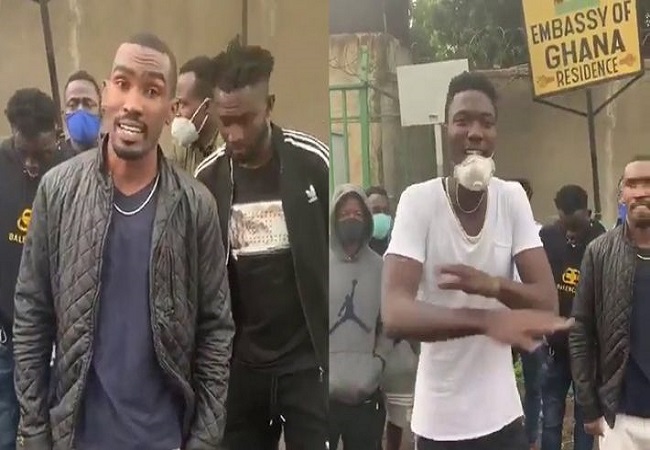 Coronavirus pandemic has put many players on hold preventing them to go back to their countries. On Monday, a dozen Ghanaian players took position in front of their country's embassy in Ethiopia. They recorded a video in which they ask the government to favor their return home.
Due to the coronavirus, the championship in Ethiopia was cancelled a few weeks ago. But it is still difficult for foreign players to return to their country. That is the reason for the cry alarm of Ghanaian players. Among them we can see Lee Addy, Junior World Champion in 2009.
"We are begging the government. The championship has been cancelled and the teams have released us. We've used up all the money we've had since the championship was cancelled in March," said Muntari Tagoe. Another player: "Rent and food took all the money we have. Our rent also expires on Monday, 30 June. We are not asking for financial assistance. We have all already bought tickets", he added.
Behind them, the GFA (Ghanaian Football Federation) already announces provisions for their repatriation.
And this Wednesday, another call for help. This time, they are players blocked in Botswana for the same reasons.