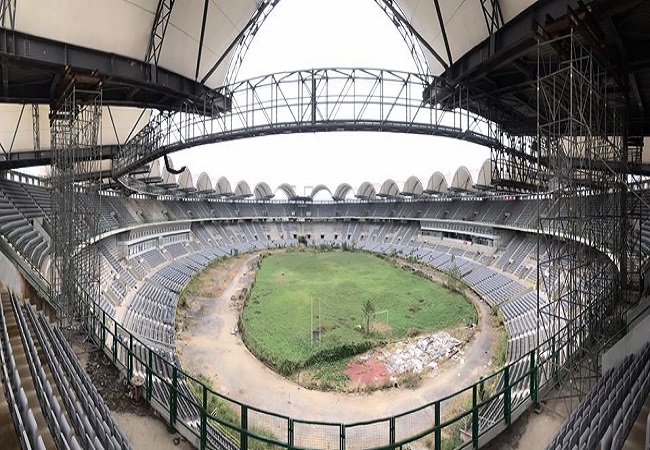 Omar Bongo Ondimba stadium in Libreville still makes the headlines this week. Pictures of the stadium in a state of collapse have been nourishing social networks.
The stadium of 40,000 places built in 1976 was to be renovated for the 2012 AFCON (Gabon/Equatorial Guinea). Nearly 100 billion CFA were injected. However the new jewel will never be released until the end of the competition.
The renovation work begun in 2010 will neither be completed before the 2017 AFCON, once again sheltered by the country. The stadium thus is abandoned since then partly due to the departure of the Spanish company carrying out the works.

According to Franck Nguema, Minister of Sports, it is time to clear this stadium from its ruin state. "The OBO Omnisports Stadium rehabilitation project, which has begun work for 2012 AFCON co-organisation, is "a project to be completed." At all costs," he announced.
This is not the first time that the state of sports infrastructure in Gabon quetions. The stadiums of Angondje, Port-Gentil, Oyem and Franeville have been getting a facelift for a few weeks.