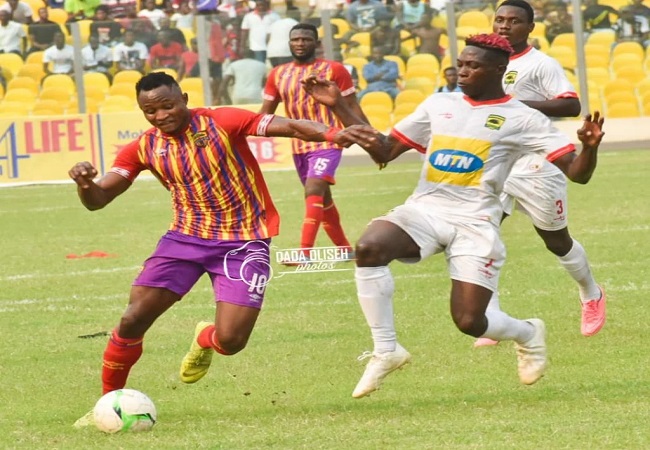 On Friday, 7 August, Hearts of Oak released five of its players after failing in contract renewal negotiation. Joseph Esso was among of these players.
It is reportedly revealed that the club could not afford to meet Esso's demands. And according to Benjamin Agyare, the club should have welcomed the demands of the striker. But the club would have been stunned with the decision of letting Esso leave.
Benjamin Agyare, former Hearts of Oak defender, beleives the club management should have accepted the demands of Joseph Esso. It is with regard to the calibre of player he is.
"Even if Joseph Esso wanted 1 billion a month, Hearts should have agreed." He told Angel FM. "Esso is a fantastic player and an important player for the club. I am really amazed at how they let a player with the calibre of Joseph Esso go. In fact, he was very disappointed at the outcome of the meeting." He added.
Joseph Esso joined Hearts of Oak from Ebusua Dwarfs in 2018.