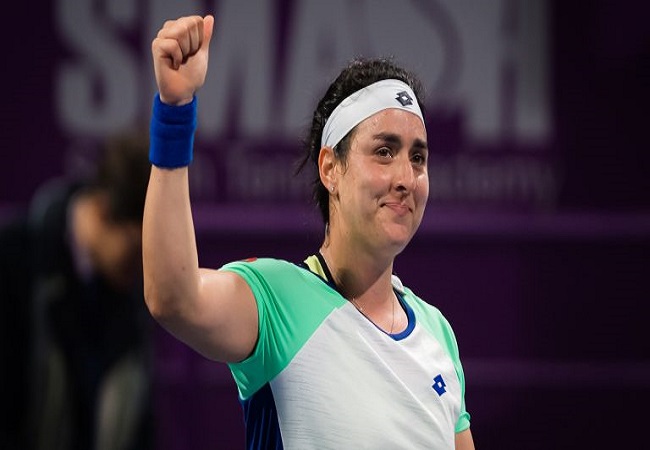 On Wednesday, Ons Jabeur won her ticket to the quarter-finals in the Lexington tournament in the United States.
In the first round, Ons Jabeur won in two sets (6-2 and 6-4) in an hour and a half. The Tunisian, who has been out of duty due to coronavirus since last February, has resumed the official competition after a five-month hiatus and a quarter-final qualifiers in Open in Qatar against the world number three, Czech Karolina Pliskova.
In January, she succeeded reacing quarter-finals of the Australian Open. Her results earned her the 39th position in the WTA ranking. It is her best ranking since she joined the professional circuit in 2012.
For his resumption yesterday, Ons Jabeur was with a new technical staff, now 100% Tunisian. It is further to coach Issam Jalleli arrival, his physical trainer, being none other than her husband Karim Kammoun.