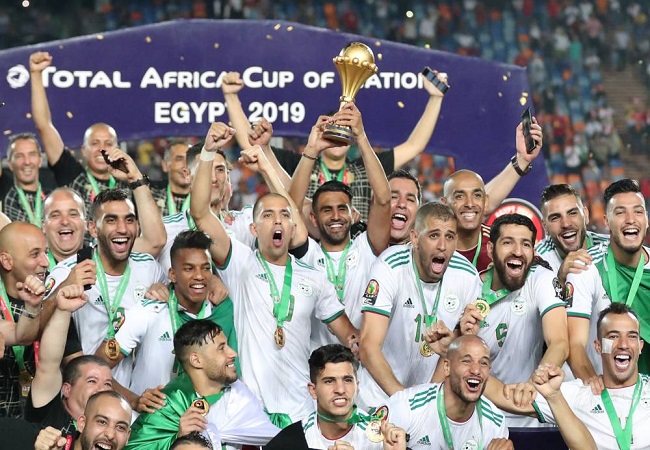 The new jersey that the Fennecs will wear for the AFCON qualifiers would have been unveiled. African defending champion, Algeria that will soon put the title back into play, at least through qualifiers, has new jersey. The new equipment will serve from 9 November. 
In fact, the Arabic speaking daily, Ennahar unveiled a preview of Algerian national team new jersey for the year 2021. According to the same source, Riyadh Mahrez's teammates will continue with the same OEM, ADIDAS. However, if this information is correct, green colour would now be dominant while white would be the second colour.
In the same context, the daily declared that the Greens will start wearing this new jersey from next November. Time when official matches for qualifiers will resume for the 2021 African Cup of Nations. The play-offs will continue from 9 to 17 November 2020 for the 3rd and 4th game day clashes.