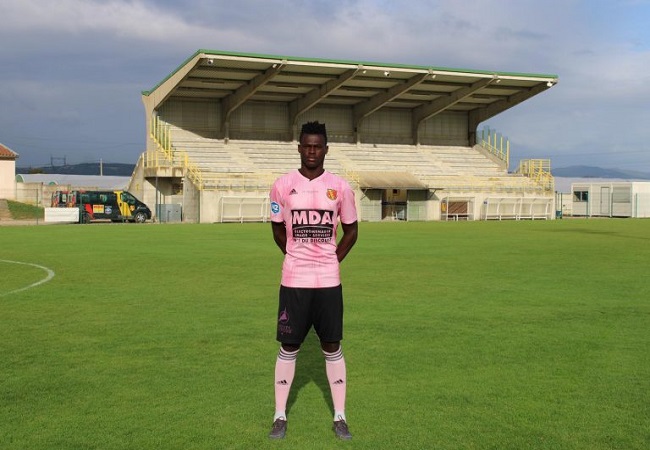 Very ambitious, Thomas Amegnaglo gives himself means to undertake his policy. The Togolese midfielder starts the new season in National 2 (4th French division) wildly enthusiastic. And his hope is to stay in this dynamic in order to achieve his goals.
At 27, Amegnaglo now wants to play the leading roles. After having experienced several clubs in Europe, he has established himself since last season at Monts d'Or Anse Foot in National 2. Versatile player, he already brings his qualities to his squad. After an exciting performance on the first day, the midfielder was named Man of the Game. Having played a major role in his team's large victory (3-0) against Marignane Gignac.
Beautiful performances that push him to aim high. «My personal ambition is to give the best of myself this season. Go back to selection if possible and find a high level club.» He told us.
Trained at Planète Foot in Togo, Thomas Amegnaglo has made tour of several clubs in Europe. Among others, Vilanova in Spain and tests (succesful but could not play for lack of work permit). QPR, Crystal Palace, Bournemouth in England.