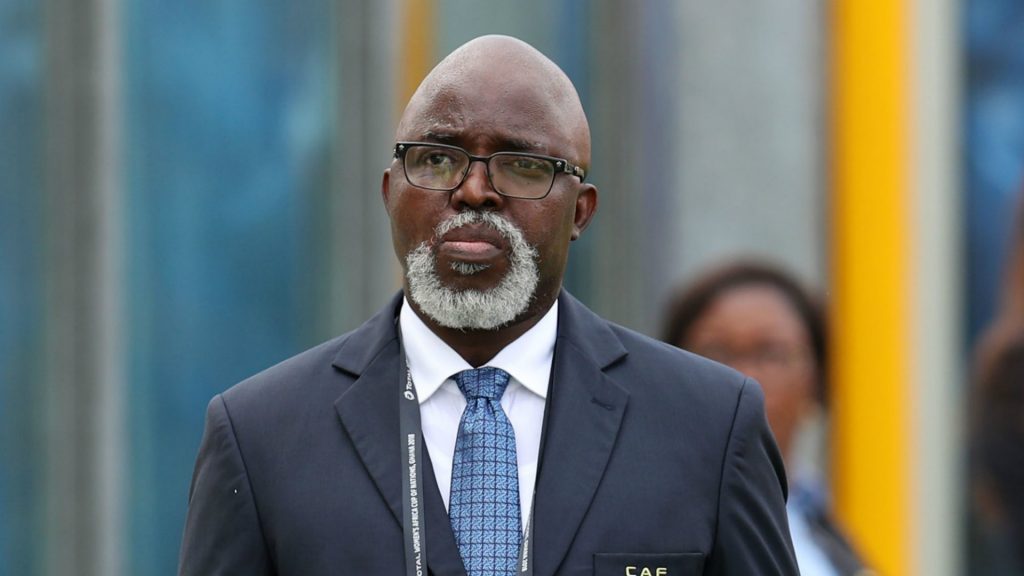 President of the Nigeria Football Federation (NFF) Amaju Melvin Pinnick says football will not restart soon in Nigeria until necessary permissions from the appropriate authorities.
Amaju made the assertion on Monday evening while addressing Nigerians on the current states of happenstance in Nigeria football.
The NFF president who addressed issues surrounding Nigeria football via his Twitter account also stated that all clubs must meet the necessary licensing requirements.
 "Good evening, Nigeria, Pinnick began."
"With international football seemingly back on track, albeit cautiously, I'd like to, as I have been wont to do,
just tell you about the progress we are making in steering our football onwards and forwards.
"A few things to inform you about first I should quickly commend the NCDC, the Ministry of Health, State Governments, the Federal Government & more importantly,
the average Nigerian for the stellar way we have handled the COVID-19 pandemic. 
"Our numbers seem to be dropping and it can only be good news going forward. 
"We are certainly not out if the woods yet and we must continue to follow all health advisories but I'm extremely thankful to the frontline health workers.
"With regards to local football and our own Nigerian Professional Football League, I would like to plead with our enthusiastic football fans to tarry a while. 
"Until we get the necessary permissions from Health authorities, the Federal Minstry of Youth & Sports as well as the Federal Government, all we can do is prepare.
"However, I'd like to use this opportunity to reiterate to the various football clubs that it will not be business as usual.
"We will ensure that all requirements, agreements and protocols, with regards to Club Licensing are fully met and complied. 
"Let's not waste this chance to elevate our local league. I'm confident that with everybody on board, we will get the league we want Finally." 
Nigerians were assured that the 2020/2021 Nigeria Professional Football League (NPFL) season will restart in September or October.
But with latest development going on in licensing of clubs and other requirements, the restart date remain uncertain.