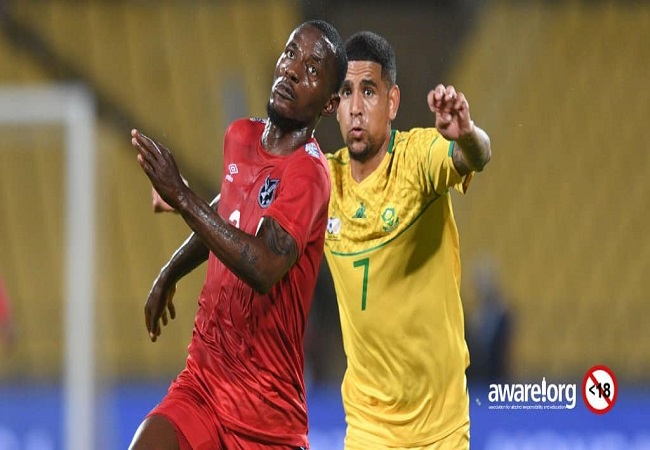 At Royal Bafokeng Stadium on Thursday, South Africa didn't succeed in dominating Namibia in a friendly match. Final score 1-1.
The locals started the game foot to the floor. Kermit Erasmus missed the goal after 7 minutes of play. But in the 19th, Luther Singh deceived the opposing goalkeeper made the Bafana Bafana take the lead. 1-0 at the break.
In the second half, South Africa continued to dominate their opponents. But the couldn't score their second goal. Then, on an assist from Dynamo Fredericks, Absalom Imbondi equalized. The score will not change until the end of the game.
Next match for South Africa in this truce will be against Zambia on 11 October.