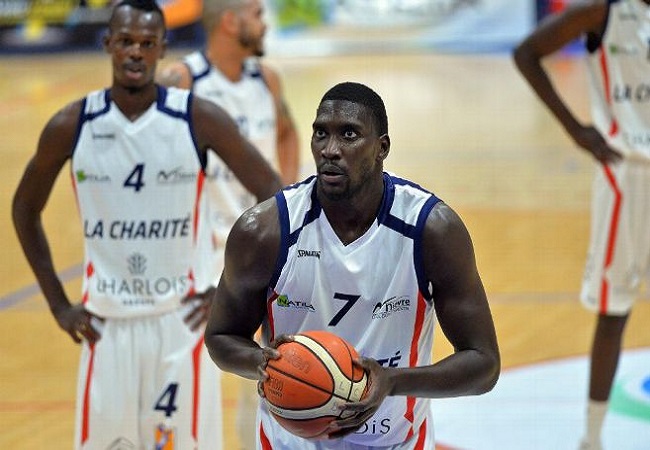 Pape Beye the Senegalese pivot of Saint-Vallier Basket Drôme (SBVD), was elected MVP of the first day of Nationale 1 France (pool B).
The Senegalese Basketball player achieved a very good performance against Pont de Cheruy. And he was rewarded for his efforts. The Lion won the MVP title on the first game day of Nationale 1.
Pape Beye was very decisive with 24 points, 13 rebounds, 3 assists, 2 counter-attacks and 3 interceptions. And the whole was crowned with +37 as result.