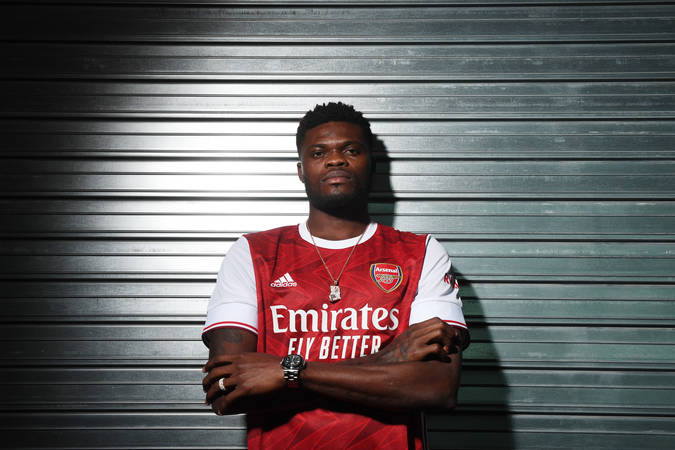 Thomas Partey stepped his feels for the first time at Arsenal on Tuesday as he arrived in London. The Black Stars said to be happy in joining gunners.
Arsenal sealed the signing of Thomas Partey on transfer window's deadline day on a five-year deal as they met his €45m release clause.
The 27-year-old completed his very first interview to Arsenal website after wearing his No 18 shirt.
READ : Thomas Partey arrives in London, wears Arsenal shirt for the first time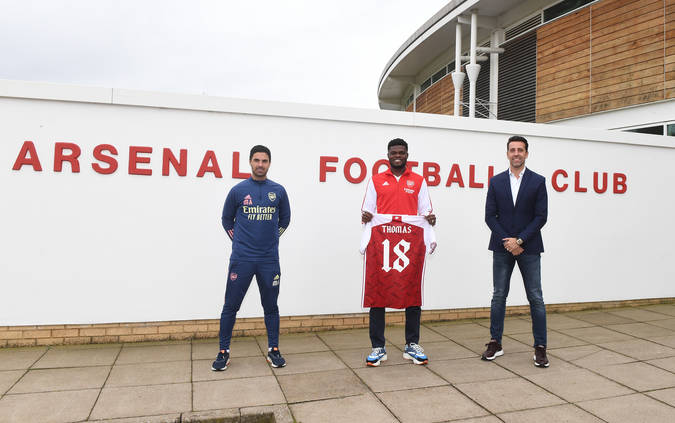 "I feel so great, excited, it is something that makes me feel great, makes me feel important and it is a great feeling to be here," Partey said.
"I have followed Arsenal for a long time. When we were young we used to watch so many games, when they had the Invincibles season in 2004, they were so great. That is when they won the hearts of so many people.
Furthermore, former Atletico Madrid player said he was fan of Arsenal's 2003/04 invincibles as he watched the team while he was young.
"There were a lot of great players [here at the club] before. Ian Wright was here, Thierry Henry, Patrick Vieira, Pires, Bergkamp was one of the greatest, and that season was great." he concluded.
In addition, Partey will be expected to play his first game with Arsenal on Saturday when they take on Manchester City. Kick-off time (4:30PM).